Tampa Bay Fishing Guide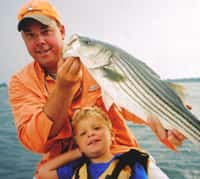 Capt. Dave loves fishing for a living and in his personal time. He has been running fishing charters and exploring Tampa Bay's 450 square miles of waterways since 1998. He has fished the multitude of the tournaments here in Tampa and Clearwater and has won first place multiple times! He enjoys the fundraising tournaments the most as it combines his competitive nature with his need to serve the community. He believes Tampa Bay is one of the wildest and most productive in the world! Tampa is full of fishing opportunity to satisfy the most demanding fisherman and fisherwoman!!! The fish Capt. Dave targets include Tarpon, Snook, Reds, Trout, Mackerel, Cobia, Permit, Pompano, Black Drum, Sharks, Mangrove Snapper, Grouper, in the Tampa Bay area to New Port Ritchie and down to St. Petersburg and coastal areas. To see photo's of some of his past charters visit: www.shallowpointcharters.com
Capt. Dave has fished all over the world in search of the next screaming drag. Ireland: Salmon and Trout, Bahamas: Bonefish, Permit, Barracuda, Wahoo, Tuna, Dorado, and Shark, Cabo San Lucas, Mexico: Dorado, Tuna, Stripped Marlin, and Blue Marlin, Upstate NY: Lake Trout, Largemouth Bass, and Carp, Block Island/Montauk: Fleet fishing for Tuna, Mako Shark and Marlin, Connecticut: Striped Bass, Blues and Flounder, Alaska: Salmon, Trout, and Grayling, Northwest Territories: Pike, Pickerel, Muskee, Walleye, Smallmouth and Largemouth Bass. In doing so he has made his home in Tampa as this is the fishing capital of the world!
A good time is sure to be had on a charter with Captain Dave Beede. Call him to schedule a charter in Tampa Bay, St. Petersburg, or Clearwater.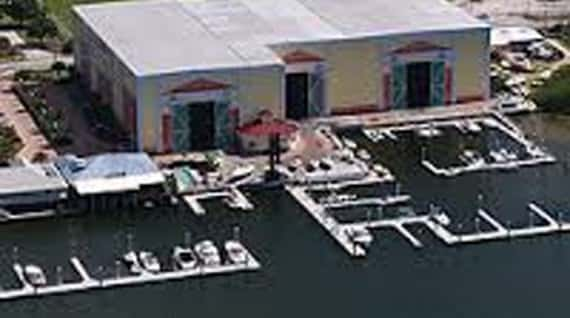 USE YOUR BOAT
Capt. Dave Beede also offers his expertise as a guide on your own boat, showing you the best fishing spots in your area and all the techniques to have a productive, fish catching day. This will start from catching bait, throwing a net to places to catch fish.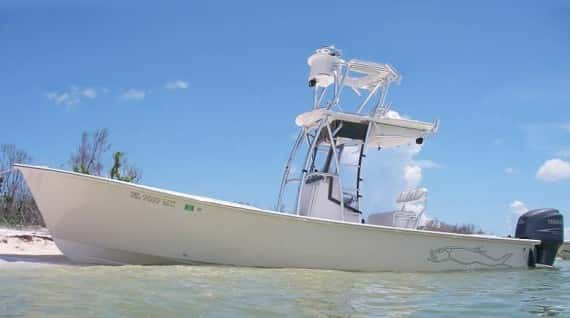 OUR VESSEL
Capt. Dave runs a 27 foot Gause Built Boat that will fish 6 comfortably. 27 feet of open fishing space, a 9 foot of beam, wide, high gunnels, custom 14 foot tower with 16 rod holders, twin 10 foot PowerPole shallow water anchors, high end fishing equipment and a dry ride! Versatility, comfort, quality and safety at its finest!
If people concentrated on the really important things in life, there'd be a shortage of fishing poles.