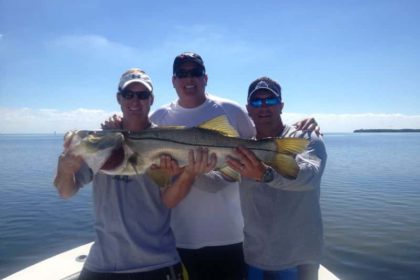 Just wanted to say thanks for an amazing time today and for the biggest F*in snook of my life. Please send me your video and photo's of are day's adventures. Thanks Brother! Robert Parks
If you go to my video page you will see it but man this was a whopper! On 20lb flourocarbona nd a 1/0 owner hook! Nice job guys! We slobbernockered them! Pics and video to prove it!  I really go the extra mile to get these clients on the fish.  99.9% of the time we really clobber the fish.
Enjoy your days on the water!
Dave