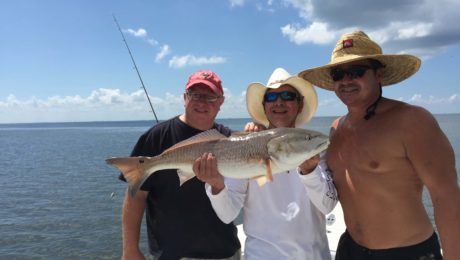 Fishing takes time and determination sometimes.  Sometimes you need to do the right thing at the right time.  Fish were all around us and the distance from the boat was the key to success!  This client got a 33 incher and boy was it a fight!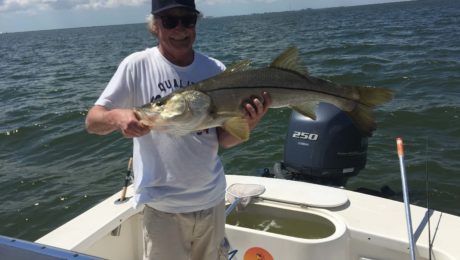 I am not sure if it is luck or skill. These guys got on the boat and had a 94.5 inch slam within a hour! Just enormous fish for sure! Great day all around! They had never been fishing like this before and somehow managed this! Go figure! Nice Yankees Hat!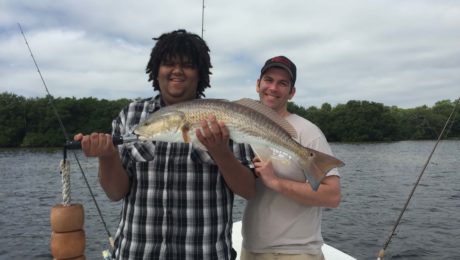 The big guy did it and caught the heck out of redfish, snook and trout! We got into the mackerel thick! Some real big ones for sure 4-5 lbs. Heck of a trip!