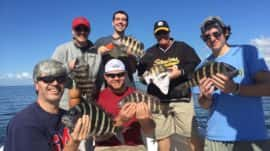 This is a picture of me that the client wanted after we had a epic bite on snapper, small grouper, sheepshead, key west grunts, blue fish, lady fish, SPotted sea trout and pompano. We just had fun fishing the flats and bays of Tampa Florida so I just obliged and why not!  It was fun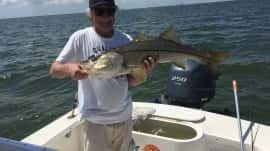 I am not sure if it is luck or skill. These guys got on the boat and had a 94.5 inch slam within a hour! Just enormous fish for sure! Great day all around! They had never been fishing like this before and somehow managed this! Go figure! Nice Yankees Hat!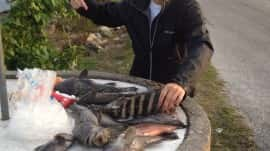 We blasted the black Seabass snapper and sheepshead! Girls Can Fish too! And in my experience they can be better than the guys! Deep dropping was the key!