August and September Fishing Photos | Fishing Charters Tampa Bay
by Captain David Beede
/
Wednesday, 30 August 2017
/
Published in
Bonita
,
Cobia
,
Flounder
,
Jack Crevalle
,
Redfish
,
Repeat Client
,
Shark
,
Snapper
,
Snook
,
Spanish and King Mackerel
,
Spotted Sea Trout
,
Tampa Fishing Charters
,
Tournament Fishing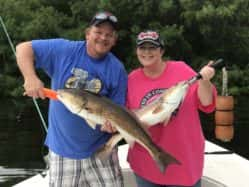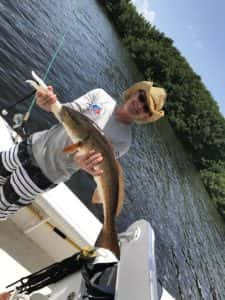 Lets just say fishing is going to get better to the point where the water cools down these fish are going to go berzerk!   Flats fishing for redfish snook and trout.  Beating the bushes and out in the middle flats we can get mackerel and snapper along with more trout bluefish and big jack crevalle!   Keepers are all day long usually!  Some days the fish are all big and overslot!   Life is that way and so is fishing!   As you can see there is no shortage of fresh fish coming to the dock!  Great days ahead with the snook fishing along with fills of snapper and trout!   Got to get your game on and come fishing!   Thanks for looking!