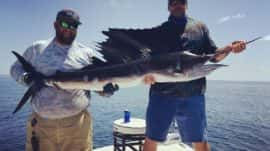 As a fishing guide full time in Tampa Florida I fish all year round. 365 Days per year through all sorts of weather and situations.   Great days all the way around!  Snook Trout Redfish, Mackerel Sharks Grouper Tuna Flounder Kingfish, Tarpon, Permit, Pompano, Cobia, Big Sharks and all sorts.  I even got sailfish in the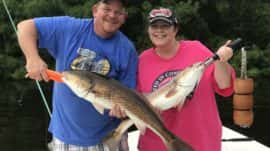 Lets just say fishing is going to get better to the point where the water cools down these fish are going to go berzerk!   Flats fishing for redfish snook and trout.  Beating the bushes and out in the middle flats we can get mackerel and snapper along with more trout bluefish and big jack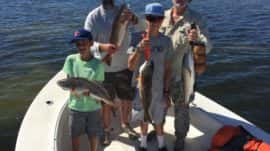 Tampa Fishing is hot as it can be.   It has been hot and the fishing and the Flats Slams are in full swing even in the cruddy windy weather!   It usually clears up by the end of the day and everyone has a ton of fun!  I call it stitching the day so make it
Tagged under:
33609
,
33611
,
33626
,
Best Fishing Charter
,
Best fishing charter Tampa
,
Find Charter Fishing Tampa
,
Find Fishing Charter Tampa
,
Fish Charter Tampa
,
Fishing Charter Boats Tampa
,
Fishing Charters Tampa Bay
,
Fishing Vacations
,
Shark Fishing Charters
,
Shark Fishing Tampa Bay
,
Tampa Fishing Guide
,
Tampa Tarpon Fishing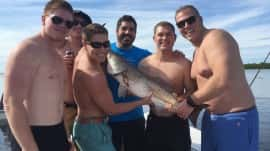 It has been hot and the fishing and the Flats Slams are in full swing even in the cruddy weather!   It usually clears up by the end of the day and everyone has a ton of fun!  I call it stitching the day!   A day when most go home or stay on the couch.  We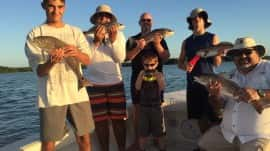 This months Report:  Fishing The Flats Bay and Nearshore waters has been real good on the incoming tide.  Not so much on the dead low when there is negative water. It is very hard to get to the fish and they are really spooky!   But give them some fresh moving water and some live frisky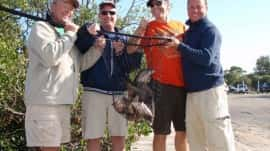 When you go fishing you have to be flexible. If it is too cold the bite can shut down in one place but heat up in another. When later in the day the place where you thought they would not be is hot enough that the shallow fish start eating. IT all works out the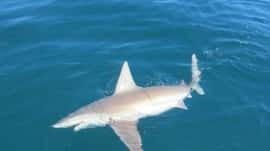 Bull Sharks! Captains Journal: Clients sent me a ton of pictures.  So you definitely want to see more and click on the gallery.  Great times!  Bent rods all around! Enjoy your days on the water!