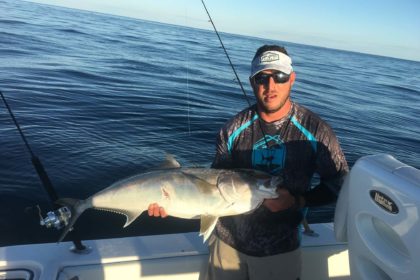 We have been doing reel well on the snook, trout, flounder, snapper, redfish, mackerel, and sheepshead.    The weather is getting way cooler and the fish are moving into their winter habitats.   Great concentrations are hanging on the mangrove edges and we have fun snatching them out of their home for a visit.    Doubles of Snook, Snook and Redfish, Blue Fish, Trout, Snappers and groupers with mackerel as well.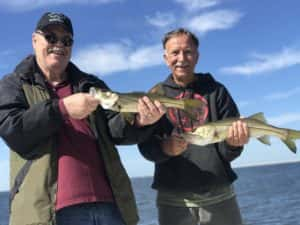 Kids love to fish so if you think leaving them home is a good idea.. Dont!   They do as well if not better than the adults.   I will see to it personally that they catch fish and make sure they have a great time!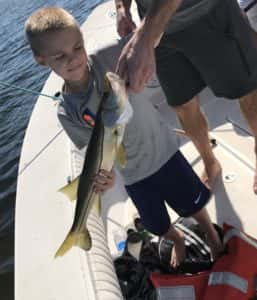 The big flounder have moved into Tampa Bay and boy are they fun to catch!  We get them around the oysterbars and sand holes while fishing for snook trout and redfish.  They make a very good meal!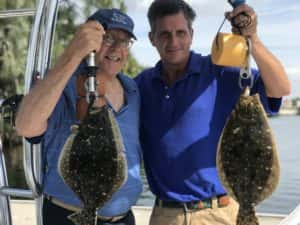 Like I said!   When fishing for red fish we get the flounder!   Well here is a redfish while snook fishing!   I actually get calls where people ask if they can catch snook.  Sure!   I say!   Well we will catch redfish snapper grouper snook trout flounder blue fish mackerel and sharks while catching snook.    Good times!
Every once in a while my clients want to go nearshore and boy can it be great!   Bonita, King Mackerel, Sharks, Spanish Mackerel, Cobia, Triple Tail, SNapper, groupers.  So much fun!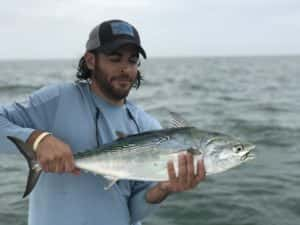 Jack Crevalle are all over tampa bay following the peanut hatch of baitfish.   The match the hatch is occuring.   Pretty funny when you have huge bait and they smoke all the small baits and wont touch the big stuff.   Good times for sure!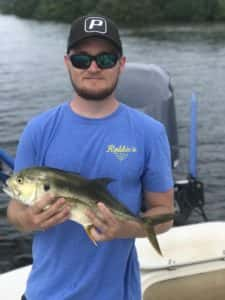 Doubled up on redfish and snook up in the flats and mangrove shorelines of tampa, st petersburg and clearwater!   Good times all day!
SHeepshead snapper and grouper with seabass make for a real good day!   Man my own 11 year old daughter loves these for dinner.   We make fish tacos, blackened, and baked.   So good!  These are not the fresh water sheepshead of up north and the brackish fresh water.   These are purely saltwater sheepshead!  Good times!
We get mixed bags of Slot Snook, redfish, Trout, Mackerel, Flounder and Sea Bass with some snapper kickers.   It is what we do!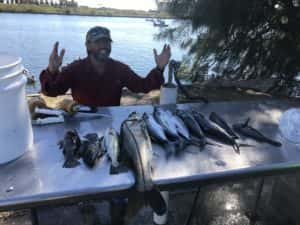 Grouper on a Artificial Trout lure!   Great!
Limits of Trout are a consistent thing this time of year!  They are big and hugry!
Speedy baracudas are on the top of the reefs.  Good times for sure!
Big Amberjack on the nearshore reef systems.   This one we got away from a Goliath Grouper.  These Goliath Grouper will take everything and anything off your hook!  or they will just take your hook!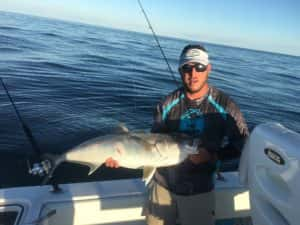 Yellowtail snapper, lane snapper and mangrove snappers!   YUMMMMMMY!!!
Bluefish are a constant threat to your hooks!  They will eat your trout in half and snap your line.  But we make the appropriate changes and we can actually get a bunch to the boat.
Parties of 6 make it comfortable catching fish!   Most other boats say they fish 5-6 people all the time but the reality is these guys are all standing in the front of my boat!   27 feet is a ton of boat for big parties so do not be fooled into going on a 23 footer.  It is cramped!   This was a nice bachelor party!