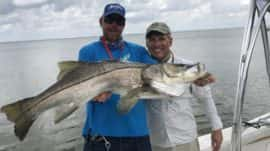 Not sure more words are needed after these pictures.  Call me and I will let you know what you can expect out on a 1/2 day trip or the nearshore fishing options.  Thanks for visiting!   Fishing is Awesome!!  Remember this is all I do like you have a full time job this is my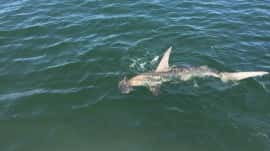 Videos are out on Youtube.com on one of my channels.  Take a look at uncut catching action!
Published in

Black Seabass, Cobia, Gause Built Boat, Jack Crevalle, Permit, Redfish, Shark, Snapper, Snook, Spanish and King Mackerel, Spotted Sea Trout, Tarpon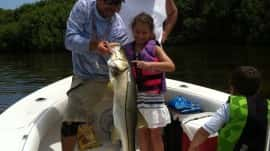 This little girl got blasted and held onto the rod while dad helped her get it out of the mangroves multiple times!   What a blast on a real quiet flat for sure!