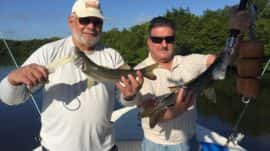 Been getting Permit and pompano on a consistent basis on my Fishing Charters in Tampa Florida.  Best day of pompano was 7 and best permit day was 14.  Pretty cool!   Cobia have also been consistent!   Best fish was 60+lbs and a consistent school of 30-40lbs are on the trip shot every time!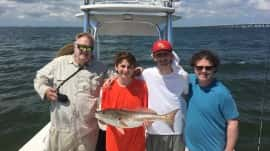 The idea was to get a few for the table. I think we got some and then some! We were letting fish go that could have gone home! Big fish for sure! I like that!!!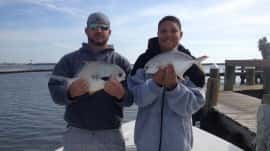 These guys got a ton of fish! We whooped em up! We had a 8 foot bull whack or 4-5 lb jack crevalle right at the boat! Real good time for sure!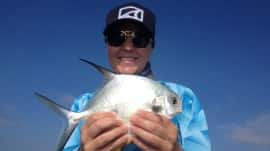 Went back out after a trip! I owed some of my buddies something to eat so I did just that! We got a bunch of pompano and Jack Crevalle to smoke for fish dip! I love fishing. Not just owning a boat and running a business! I love fishing! Not the grind of cleaning and
Tagged under:
6 people fishing in tampa
,
Best Fishing Charter
,
Best Fishing Guide
,
charter boat tampa
,
Family Fishing Tampa Bay
,
Fishing Boats
,
Fishing Boats Tampa
,
Fishing Guide
,
Florida Fishing Guide Full Time FIshing Charter in Down Town Tampa
,
Tampa Charter Captain
,
Tampa Fishing Charter
,
Tampa Fishing Charters
,
Tampa Fishing Guide
,
woman can fish