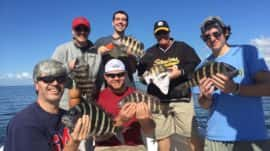 This is a picture of me that the client wanted after we had a epic bite on snapper, small grouper, sheepshead, key west grunts, blue fish, lady fish, SPotted sea trout and pompano. We just had fun fishing the flats and bays of Tampa Florida so I just obliged and why not!  It was fun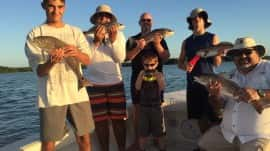 This months Report:  Fishing The Flats Bay and Nearshore waters has been real good on the incoming tide.  Not so much on the dead low when there is negative water. It is very hard to get to the fish and they are really spooky!   But give them some fresh moving water and some live frisky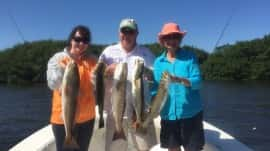 Triple Trout over 23 inches to 27 on one cast!  I know you don't believe it but it is true!   I have video go to youtube and search David N. Beede Jr, Shallow Point Fishing Charters or Shallow Point Charters and you will see.   Awesome fishing Limited out in the first 30 minutes of getting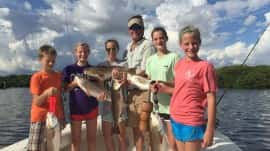 This fishing trip was awesome and the kids could not have done better!   The picture says it all!  They all caught Redfish and a few snook!   They were going home with some fresh fish to eat as well!  Good times for sure!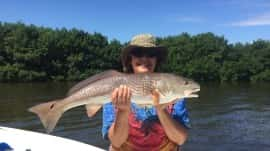 You have to be where the fish are to catch the fish for sure!  Good times and great rod bending action!  Call to book your trip and we will enjoy the natural beauty of Tampa Bay and catch fish!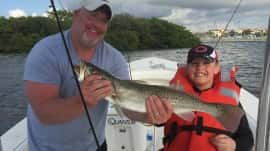 Snook, Redfish, Giant Trout with a heck of a slam! Over 85 inches. Fishing is Excellent!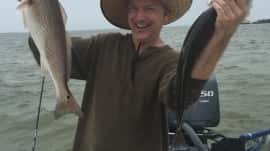 We went out and it was late buy we avoided the rain! We got loads of fish to the boat! The kids on the boat got a ton of fish! They were completely satisfied! We just really did well! Slams in the boat all around with more fresh fish for dinner! It is a great