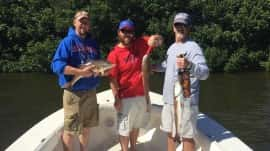 You just gotta love redfish snook and trout all day!  These guys did too!  Come out and fish until you are sore in the arm and gut!  These fish pull and pull and pull !  It is up to you to get them to the boat!
Tagged under:
33547
,
33565
,
33609
,
33611
,
33626
,
33629
,
33634
,
34677
,
Fishing
,
Fishing Charters
,
Fishing Guide
,
Fishing Trips
,
Flats Fishing
,
Professional Fishing Guide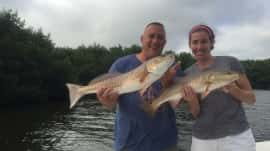 Husband and wife tag team the doubles of redfish and snook!  Great day on the water with the fish literally flying out of the water!  Come get your game on and have a little fresh fish for dinner!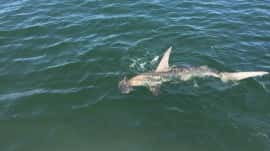 Videos are out on Youtube.com on one of my channels.  Take a look at uncut catching action!
Published in

Black Seabass, Cobia, Gause Built Boat, Jack Crevalle, Permit, Redfish, Shark, Snapper, Snook, Spanish and King Mackerel, Spotted Sea Trout, Tarpon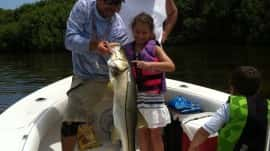 This little girl got blasted and held onto the rod while dad helped her get it out of the mangroves multiple times!   What a blast on a real quiet flat for sure!