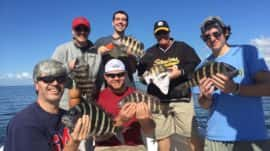 This is a picture of me that the client wanted after we had a epic bite on snapper, small grouper, sheepshead, key west grunts, blue fish, lady fish, SPotted sea trout and pompano. We just had fun fishing the flats and bays of Tampa Florida so I just obliged and why not!  It was fun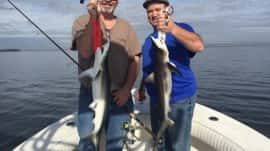 Shark Quadruple hook ups, double hooks on Spinner and Black tip.  Giant Bull sharks.  Silky Sharks on top water artificial lures.  Great Times in Tampa Florida Flats Fishing in Tampa has been great too.  Redfish, snook and trout are great to eat and fun to catch! Jack Crevalle in the 18lb range are real tackle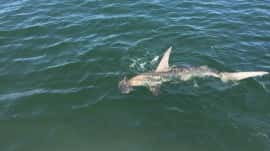 Videos are out on Youtube.com on one of my channels.  Take a look at uncut catching action!
Published in

Black Seabass, Cobia, Gause Built Boat, Jack Crevalle, Permit, Redfish, Shark, Snapper, Snook, Spanish and King Mackerel, Spotted Sea Trout, Tarpon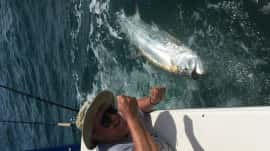 Tarpon, Snapper, Shark, Grouper all in the same place!  GREAT fishing for sure!!!!