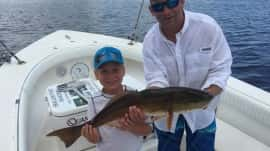 Father and son fishing at its best!   I love it when they come in as a 0 and end up at a professional level.  The child in this photo was a 10 to start and finished the same way!  Dad was having him touch his fishing pole just to get a bite!  This kind of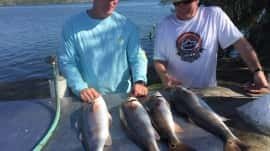 IF you like catching now is the time to do it!   I have been pretty busy so that works out catching snook, redfish, trout,
Published in

Black Seabass, Cobia, Flounder, Permit, Pompano, Redfish, Sheeps Head, Snapper, Snook, Spanish and King Mackerel, Spotted Sea Trout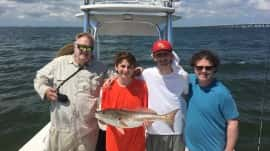 The idea was to get a few for the table. I think we got some and then some! We were letting fish go that could have gone home! Big fish for sure! I like that!!!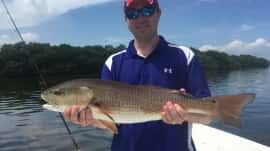 We set out to slam! 94 inches was the max. Big fat old redfish, snook and really fat trout! Enjoy your days on the water! Slot Slams for everyone is a distinct possibility!